Published on: 19 Nov 2020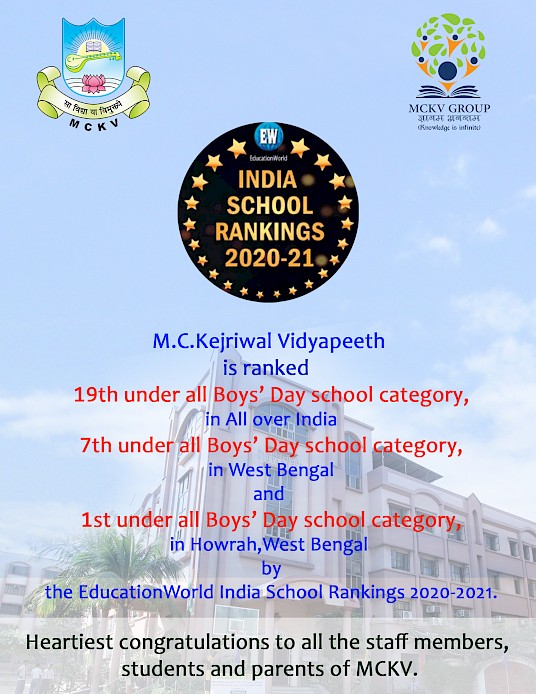 On this happy occasion, we would like to extend our heartfelt gratitude to all our parents for their continued support and cooperation in all our endeavours. Together, we can fulfil the dream of making MCKV, a truly great school.
Education World in association with C fore, Delhi, concluded its 14th annual Education World India School Rankings survey. A sample respondents database of 11,368 SEC (socio-economic category) 'A' parents, educationists, principals, teachers and senior school students in 28 cities and education hubs across India were interviewed to rate the country's Top 2,000 schools on 14 parameters of education excellence.
Click Here to check  https://www.educationworld.in/ew-india-school-rankings-2020-21/